Bunk beds for adults with storage, size, strength, and comfort
Bunk beds have grown up. And for an increasing number of businesses with high-occupancy sleeping facilities, they're much more than novelty furniture. The latest models and designs of ESS's heavy duty adult bunk beds have made it easier to optimize space while accommodating more guests—and many of them rival their traditional, home bedroom counterparts for comfort and support.
The advantages of bunk beds for adults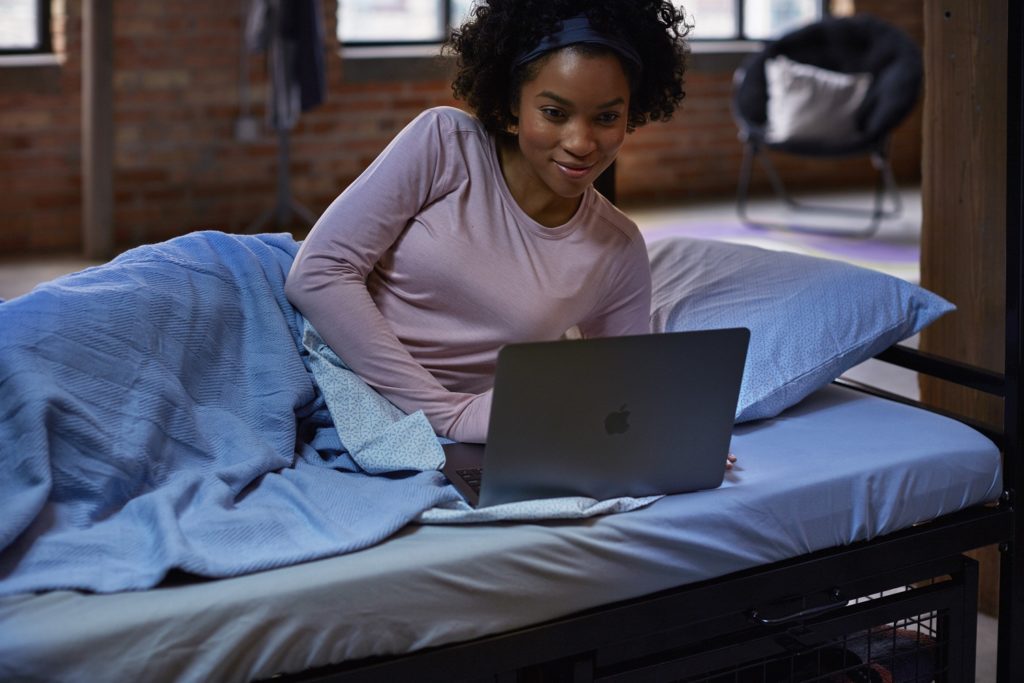 The primary advantage of adult bunk beds is their space-efficiency. Any business or organization that houses overnight adult guests in a common area—whether it's a hostel, camp, or homeless shelter—runs into the issue of having limited floor space with which to work.
Bunk beds are proving to be an increasingly popular solution for mass sleeping areas. While floor space is always subject to tight restrictions, vertical space is much more plentiful in every room. With more options becoming available, it's easier now to put full-size adult bunk beds (check out our single over double bunk bed!), designed specifically to provide grown-up comfort, in space-challenged areas. Rooms with at least 10 feet of vertical space can even house triple-bunk beds with headroom to spare.
ESS's bunk beds aren't the bare-boned combinations of slim-framed, thin mattresses and stiff coils that you find in the most basic, uncomfortable cots. They're full-sized beds that duplicate the support and comfort of regular home mattresses, managing to provide a quality resting experience in smaller vertical spaces. Adult bunk beds can be configured in multiple arrangements, with either single or double capacity and support for up to 500 pounds.
Bunk beds for adults with storage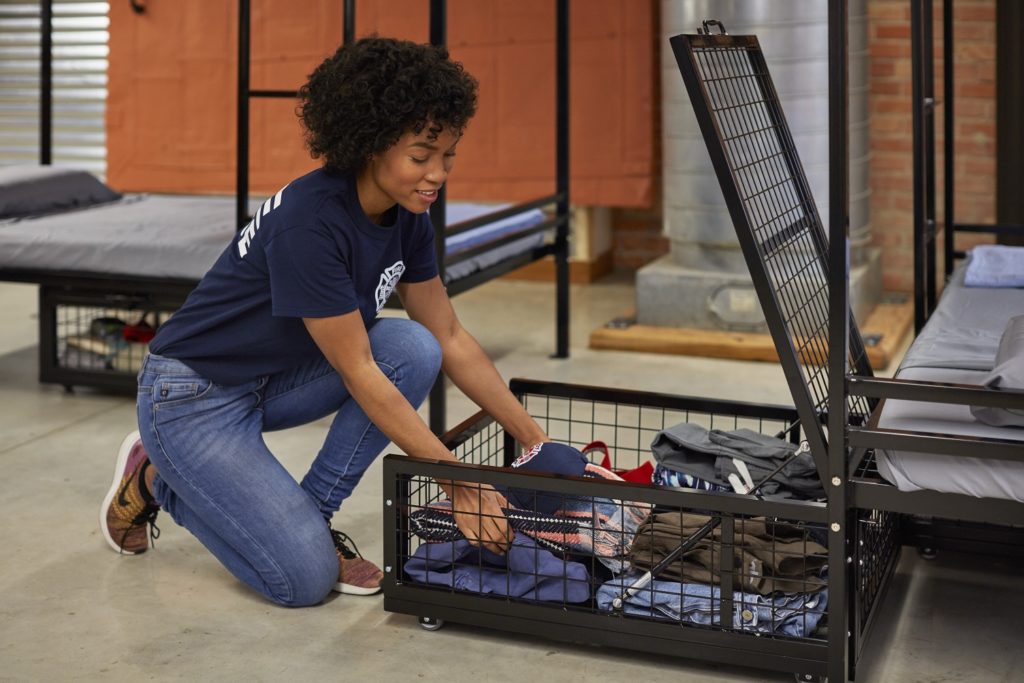 One particularly appealing aspect of adult bunk beds is how many options they provide for storage. Again, most high-volume sleeping areas are inherently challenged for space, so integrating storage for clothes and personal effects within bunk bed design always creates an advantage for your guests.
Most bunk sleepers appreciate our under bed storage lockers that fit under the bed. These lockers rest on wheels that easily position them under the bottom bunk. They have a surprisingly large capacity for luggage, clothing, shoes, and toiletry items, opening and closing as simply as a standard dresser drawer. Their room for padlocks gives them an edge in keeping items secure.
For those sleeping on the upper reaches of a bunk bed, wire mesh bunk bed baskets are an extremely convenient option. These fixtures attach to either side of the bunk bed. They're models of organization, with room for items like clothing, damp towels, small personal effects like hairbrushes or soap, and other articles that can clutter up private spaces in a hurry.
Construction of adult bunk beds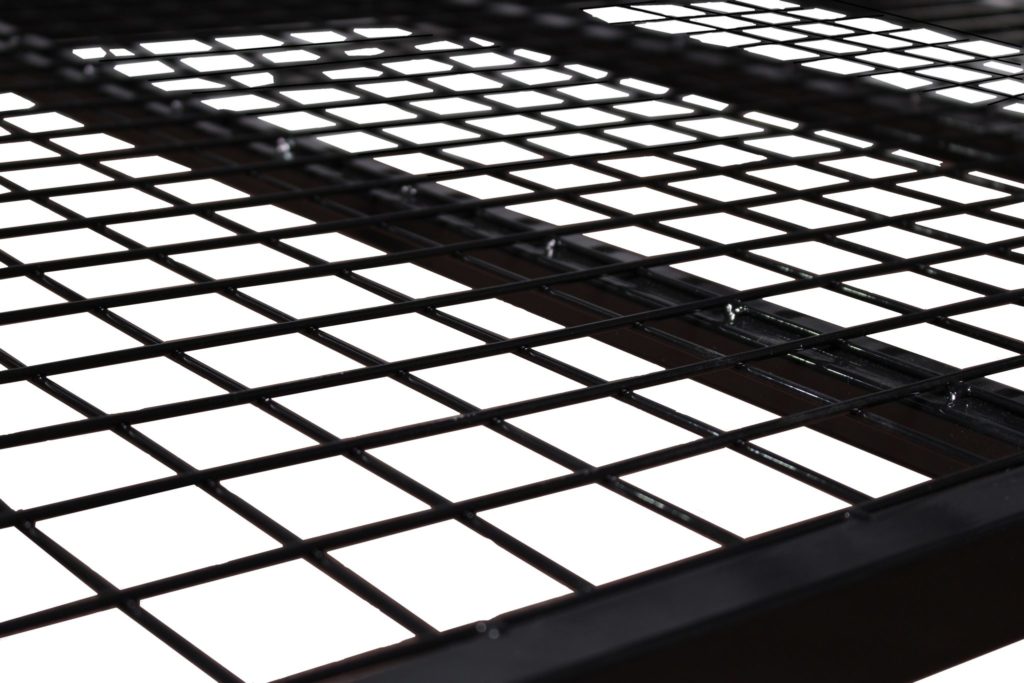 Obviously, adult bunk beds are made with different considerations than the bunk beds we slept on as children. Specifications for the construction of adult bunk beds are entirely unique—they have to be designed to comfortably support full-grown humans.
For that reason, adult bunk beds have to be made from tougher stuff. They need to be sturdier and stronger, built to last longer, and capable of sleeping people of all different body styles and types as comfortably as possible.
Industrial strength metal is the material of choice for the best adult bunk beds. There's no better option for a durable frame that remains resilient through years of normal use. These adult bunk beds also benefit from commercial-grade steel tubing, an unbeatable source of support that also helps stop pest infestations that are common with wood frames. The compact box section and sturdy wire mesh are strong enough to support the weight of adults but have just enough give to provide excellent comfort.
Adult bunk beds are easily assembled, impeccably logical solutions for hostels, campgrounds, fire departments, hospitals, shelters, or any other business or organization that seeks to take care of multiple sleeping adults in reduced or enclosed spaces. The only potential problem is that, with their multiple options for storage, size, and comfort, some guests may not want to leave them.

---
ESS Universal manufactures and supplies high-quality, cost-effective commercial grade beds, mattresses, and furniture to camps, hostels, shelters, dorms and more. View our entire line of furniture products including our popular waterproof foam mattress for institutional use, single metal bed frames, single over single bunk beds, single over double bunk beds, and triple bunk beds. Download our catalog for detailed information on our complete product line.