Commercial Bunk Beds | An Educational Insight.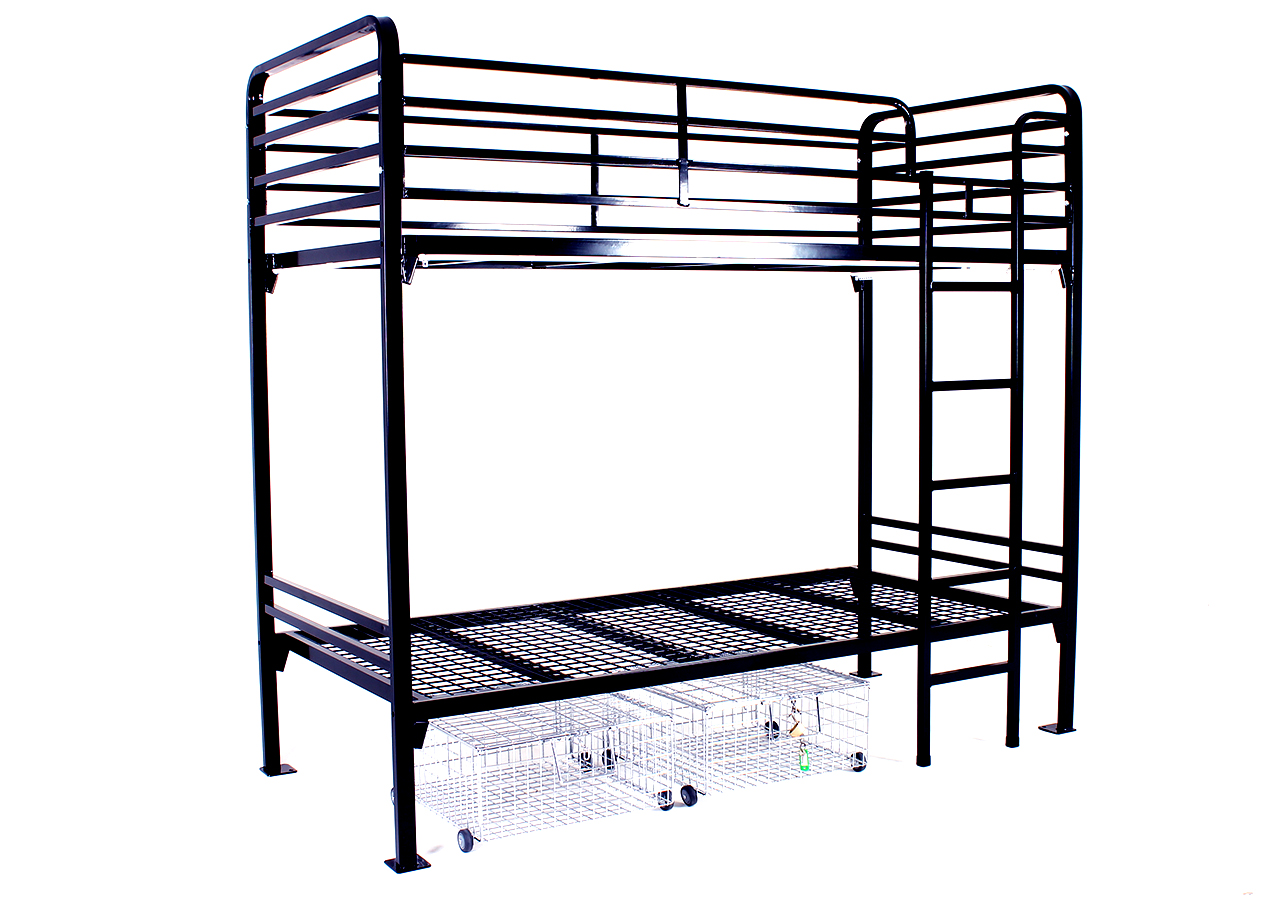 When setting up or refurbishing a backpacker hostel, bunk house, university, scout camp or a holiday park that offers accommodation, the bunk bed, furniture requirements for such a commercial situation can easily be overlooked. Choosing the correct bunk beds and equipment for the job is crucial! Many people setting up these organisations are totally unaware of the availability of commercially designed equipment such as commercial bunk beds; therefore making a big investment in a local furniture shop on conventional domestic bunk beds and associated accessories.
A commercial bunk bed or hostel bunk bed as some clients wish to call them is designed in a totally different way to a domestic bunk bed, a real commercial bunk bed will be designed to take the heaviest of adults. When choosing a bunk bed, a commercial water resistant mattress system or even under bed storage (which saves space), read carefully the technical details. Be sure that the bunk beds and equipment you are viewing truly are of a contract or commercial design, this can usually be found on the web page itself.
Things to look out for
Check the overall weight of the assembled product, a domestic bunk bed will weigh around 70 pounds, double this for a

commercial

 bunk bed because the metal is thicker
Check the overall dimensions of the commercial bunk bed, a real hostel bunk bed will take a full size adult
FACT, you cannot obtain a full adult commercial bunk bed from a typical out of town or high street bed supplier
A true commercial bunk bed will have the ability to be secured to either the floor or a wall
Hostel bunk beds are usually available for bulk supply and can be supplied with 

colour

options
By choosing a commercial bunk bed system or associated accessories will ensure you have made the correct investment, as a business this investment must have a long lifespan and take the brunt of the rowdiest of guests.