From hurricanes and wildfires to tornadoes, floods, and even war, disaster seems to strike somewhere every day. When it happens, shelters are often overwhelmed and underprepared to tackle the influx.
Choosing the right emergency shelter beds is one way to improve a shelter's outreach and impact. But when it comes to emergency shelter beds, there are special considerations that must be taken into account, including space, costs, safety, and sanitation. With ESS Universal bunk beds, shelters are better equipped to provide a peaceful and safe place of refuge for a larger number of people.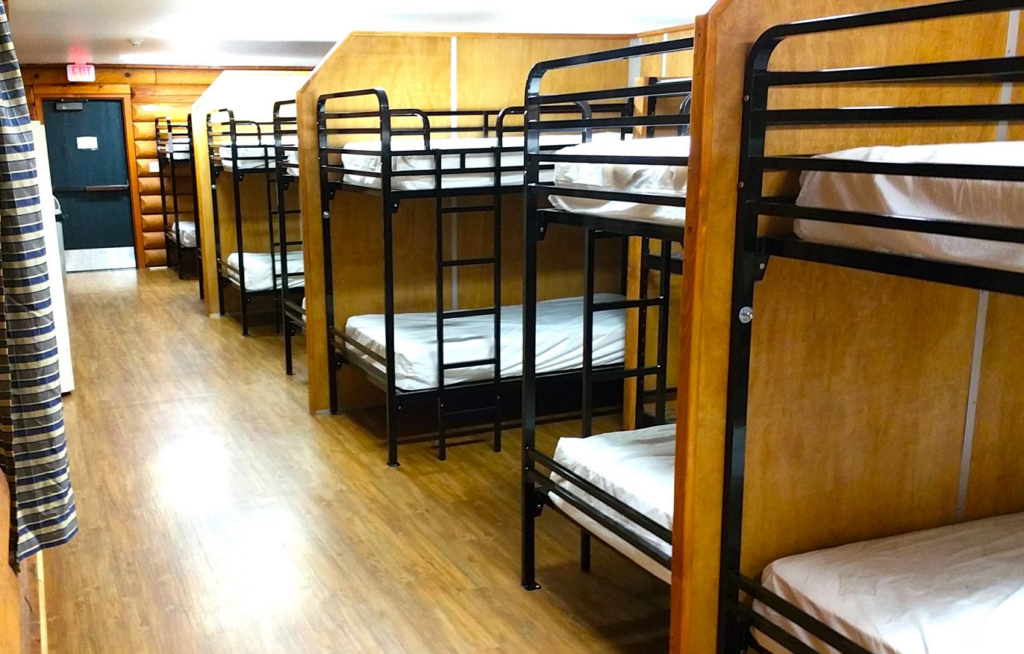 Bunk Beds Maximize Space
Perhaps the biggest benefit of choosing bunk beds over individual beds is their ability to maximize space. They are perfect for emergency shelters that want to add more sleeping accommodations without taking up more floor space.
ESS Universal has various bunk bed models to choose from to further stretch your space and provide even more sleeping accommodations to those in need. Providing different sleeping configurations at your facility allows you to cater to the guests who walk through the door.
Traditional single-over-single bunk beds are a reliable go-to for any emergency shelter, but adding single-over-double bunk beds and even three-tier bunk beds will help make your shelter more family-friendly and accessible.
Accommodates Children and Adults
Shelters need beds that can withstand years of use without breaking down or showing signs of wear. Unfortunately, most bunk beds you find today are made exclusively for children and cannot support the weight or accommodate the length of a full-grown adult.
ESS Universal constructs its bunk beds from a sturdy steel frame reinforced with sturdy cross members and panels of metal mesh, making them ideal for emergency shelter beds. Each bunk can hold up to 500 pounds without budging and while meeting all US and UK safety standards. And with guard rails for added safety, these bunk beds are suitable for guests of all ages and sizes.
Resistant to Common Bunk Bed Ailments
Bunk beds are susceptible to problems such as insects, water, and fire. And when you have a busy shelter to run, it's not economical to have to replace beds every couple of weeks or months. Choosing the right emergency shelter beds is important in protecting your investment and keeping your shelter running smoothly.
ESS Universal bunk beds are fully welded at all intersecting points so that absolutely no insects or moisture can get inside. In high-traffic, densely populated areas like emergency shelters, this goes a long way towards creating a clean and safe living environment.
Affordable Mattresses with Superior Comfort and Protection
No bunk bed is complete without mattresses. ESS Universal offers comfortable, waterproof, bug-resistant mattresses that are perfect for emergency shelters. Bed bugs are a common problem for emergency shelters, but with mattresses that are completely sealed, outbreaks are much more manageable and don't force you to throw out valuable resources. 
With the help of ESS Universal bunk beds, mattresses, and accessories, it's easy to stock your shelter with durable equipment that is ready for anything. 

---
ESS Universal manufactures and supplies high-quality, cost-effective commercial grade beds, mattresses, and furniture to camps, hostels, shelters, dorms and more. View our entire line of furniture products including our popular waterproof foam mattress for institutional use, single metal bed frames, single over single bunk beds, single over double bunk beds, and triple bunk beds. Download our catalog for detailed information on our complete product line.