ESS has designed and produced heavy duty bunk beds from 2011. During these 8 years ESS has had to opportunity to visit and experience Hostels all around Europe. The number one reason backpackers stay in Hostels is the fact that it is A LOT CHEAPER!. Prices are as low as £8 per night. Still, many Hostel facilities offer great service, comfortable bunk beds and even the coolest bars.
ESS Bunk Beds for Hostels
They key to ESS success during those eight years is to supply Hostels with strong, heavy duty, reliable bunk beds such as the Dallas. The Dallas is the strongest bunk bed on the market today making backpackers happy all around the world. ESS understands the four C´s of Hostel accommodation:
Cheap
Comfortable
Clean
Cool
ESS has been Hostels number #1 supplier because we understand the four C´s of Hostel accommodation and the limited budget most Hostels have, especially startups.
Cheap does not equal low quality
The word "cheap" can be seen as a negative word as opposed to "affordable". However, offering cheap accommodation does not mean that bunk beds are cheap. They need to be comfortable and high quality. ESS has from the start produced bunk beds that will last and then last even longer. How can ESS make high quality bunk beds that last longer then most bunk beds on the market? The formula is simple. Keep the overhead at a minimum, cut out any unnecessary middleman and stick to your core!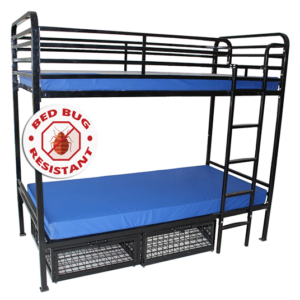 ESS offers the Dallas bunk beds, ranging from single beds to single over single beds to triple tier bunk beds. ESS also offers bunk beds accessories like bunk beds baskets, water resistant mattresses and under bed storage lockers. ESS are a Hostel one stop shop and will forever be.
HOSTEL OWNERS/MANAGERS – CONTACT ESS TODAY TO KEEP YOUR BACKPACKERS HAPPY.