ESS medical and hostel mattresses do it better because the ESS M1 range is designed for both applications. Waterproof and bed bug proof, ESS medical mattresses are your number one choice.
There are many organisations that choose the ESS M1 mattress range for its benefits when being used in an international backpacker hostel, hospital or care homes.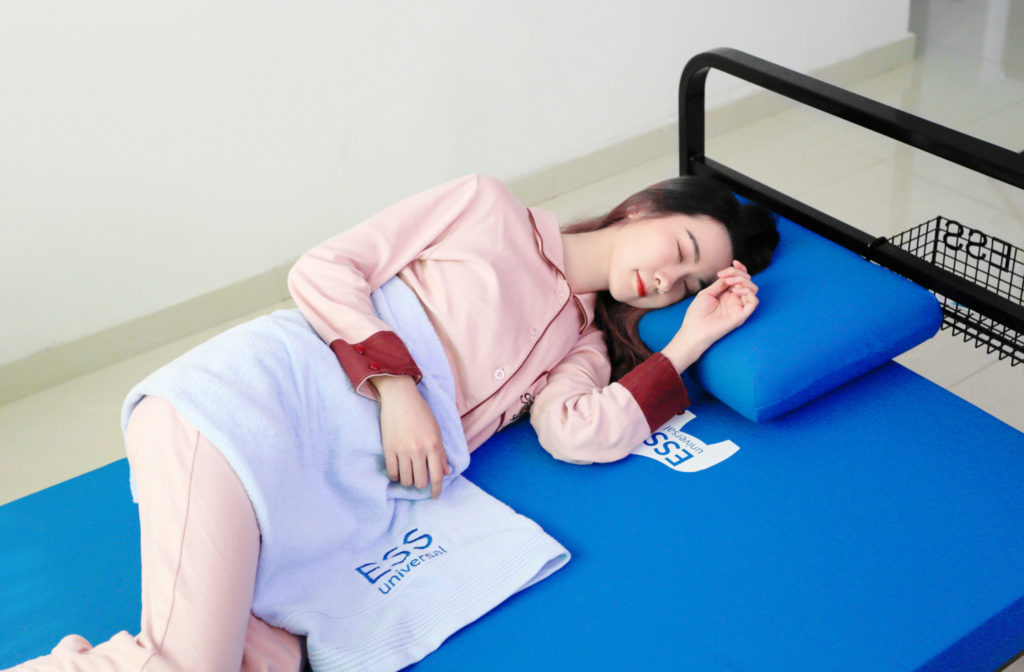 Benefits of choosing medical mattresses
Soft satin feel with no noise when sleeper turns
Medical mattresses are ideal where incontinence is likely
Fire resistant to British & USA standards
Water resistant, zipped removable blue cover
BED BUG resistant washable zip cover/case
28 kilo ILD foam core that offers comfort contouring around the sleepers body
Light weight makes sheet changing easy
A list of the many organisations around the world that choose ESS medical mattresses over any other
Hospitals and care homes
University campuses
backpacker Hostels and guest houses
Summer camps and adventure parks
Charities and religious groups that offer accommodation
Famous sporting organisations such as The Atlanta Braves
Employee accommodation in agriculture, manufacturing and construction
Bed Bug Resistance
Because the mattress core is fully encased in a water resistant PU cover that has no seams, folds or places for insects to hide, the ESS medical mattresses can be considered as bed bug proof. The PU two way stretch material breathes out yet lets no liquid in, therefore is completely water resistant. Most water resistant mattresses either have a cover that partially covers the mattress or is encased in a hard, noisy plastic case. The ESS M1 mattress range is soft to the touch, makes no noise and is ideal for many commercial applications.
The ESS M1 medical mattresses range is manufactured by ESS Universal and available anywhere across the globe from these ESS Universal outlets
ESS Universal UK & EU http://heavydutybunkbed.co.uk
ESS Universal Australia/NZ http://heavydutybunkbeds.com.au
ESS Universal USA/Canada/The Americas http://heavydutybunkbeds.com
Why not make a call to an ESS Universal group nearest to you!