Make no mistake when choosing heavy duty bunk beds, the image below is the D2 of the Equipment Supply Solutions Dallas range of adult bunk beds used by organisations such as scout camps, military and many other customers that need superior strength!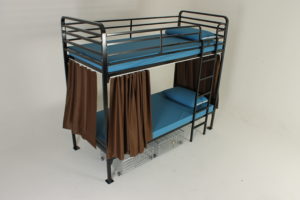 The world is big and ESS has it all covered when military bunk beds are concerned, but buyer beware! There are many advertisers out there that claim their bunk bed range are heavy duty bunk beds.
Being praised by many institutions, the Dallas range of:
D1 contract single bed
D2 single over single bunk bed (as image above)
D3 unique to ESS triple tier or three sleeper (as below image)
D4 The Dallas family sleeper single over double bunk bed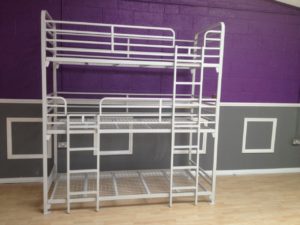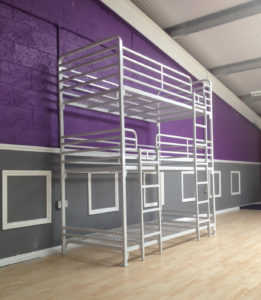 Yes how hard it is when making a big decision over an internet image! Thousands of dollars are spent every day on equipment such as bunk beds but how can you tell that your delivery of equipment is going to meet or even exceed your expectations? Simple! Ask to see recommendations from customers that your chosen supplier has serviced within the last 12 months, take steps to contact those customers that are actually using the so called 'Heavy duty bunk beds' this at least will give you some assurance; most people are more than willing to share this information with you. Alternatively you can get supplied by ESS (Equipment Supply Solutions)!
There is an ESS near you no matter where you are in the world, heavy duty bunk beds are at ESS Australia as well as ESS USA and ESS UK/Europe, visit our brochure website today, you will be glad you did!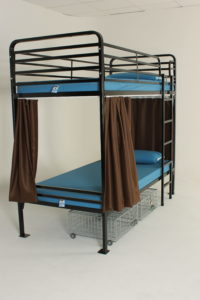 Don't take a gamble, insist on the original ESS Dallas range, visit ESS direct on www.heavydutybunkbeds.com