ESS Sleep Systems is a distributor of quality adult bunk beds for commercial markets. With distribution servicing the U.K., Europe, Scandinavia, Africa, and America we are committed to you, the customer. We pride ourselves on fulfilling orders with innovative products, which are sourced both nationally and internationally. All products have been subjected to vigorous standard compliance testing, so you can rest assured that your beds will be of the highest possible quality at the best possible price… Our Company, Your Solution.
When you buy from us, you are not just making a purchase; you're making an investment. Our mission is to provide the best price imaginable without ever compromising on quality. We aim to be at the forefront of fabrication techniques as well as ground-breaking new product developments. Our dedicated staff looks forward to providing you a high quality product at a great price! Please do not hesitate to reach out with any inquiries!
We guarantee we have the solution for you!
Metal Bunk Beds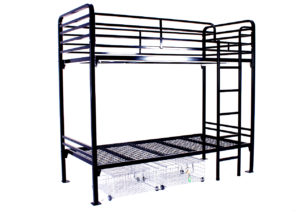 Check out our full line of commercial bunk beds featuring industrial grade steel single bed, single over single bunk beds, single over double bunk beds, and our triple bunk bed! ESS Sleep Solutions stand behind our products and offer a three year warranty on our full line of commercial bunk beds.
Mattresses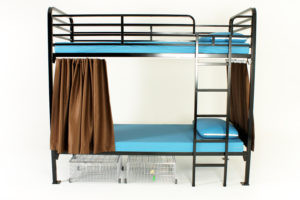 ESS Sleep Solutions supplies water resistant high density foam mattresses uniquely suited for the hospitality industry, hostels, bed and breakfasts, military, universities, summer camps, and social service applications. These durable mattresses are designed to fit our full range of commercial bunk beds. All of our mattresses include a removable cover that is machine washable at high temperatures.
Under Bed Storage Lockers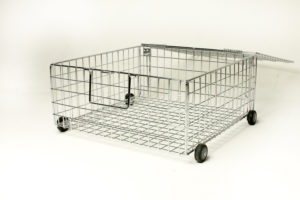 Our premium under bed storage lockers maximize space and keep belongings safe and secure. These industrial storage lockers roll seamlessly under our range of commercial bunk beds including the Dallas Single, Dallas Single Over Single, and Dallas Single Over Double.
Privacy Curtains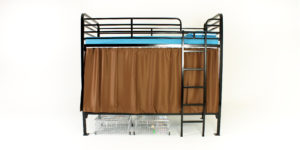 Add additional privacy to our commercial bunk beds by featuring these high quality flame retardant privacy curtains built to fit the bottom compartment of our Dallas Single Over Single bunk bed. Our commercial bunk bed privacy curtains are made from 100% polyester and omit 98% of light providing guests a higher quality of sleep.