September brought many good things here at ESS Global, the HI hostel CEO meeting in Zurich was exceptionally educational for visitors and partners alike. ESS Global are proud to announce that we are now HI hostel bunk bed manufacturer.
There were many reasons why ESS Global was selected as preferred hostel bunk bed manufacturer none more so than the quality of commercial bunk beds and equipment. As an added bonus for Hosteling International hostels, only ESS can truly say they are global! Many hostels around the globe now have access to ESS operators who are based in many countries such as China, USA, Australia and Europe, and yes we speak the language!
Why choose ESS as your hostel bunk bed manufacturer?
Real commercial bunk beds, mattresses and lockers
Bunk bed and mattress bed bug resistant combination
We are around the globe and cannot be beaten on price for quality!
ESS is the master hostel bunk bed manufacturer
ESS carries generous stock of Dallas and Missouri bunk beds
ESS carries a generous stock of bed bug resistant mattresses
ESS is USA, Europe, Australia, China and Asia – We cover the globe!
A typical metal bunk bed set up, in this case the ESS Missouri hostel bunk bed 500 lbs rated with privacy panels and under bed storage locker.
Choosing a commercial bunk bed is a good investment, at ESS Universal we only supply the very best in full adult bunk beds, mattresses, and associated equipment that is built to last!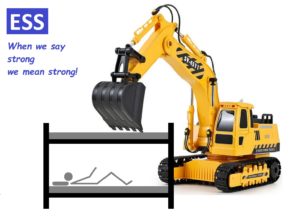 Every metal bed and bunk bed is fully seam welded making the Dallas and Missouri bunk bed range completely bed bug proof as well as superior strength attributes.
Why not contact your ESS Universal friendly sales teams in your country today to see what amazing deals can be done for your hostel, university or holiday camp.