Safety and security is a top priority in hostels. To ensure your guests have the best experience, it's important provide both comfortable sleeping quarters and the comfort of security. An easy way to add value to your guest's stay is with durable hostel lockers from ESS Universal.
At ESS Universal, we understand the need to protect luggage and other personal items while traveling. To cater to that need, we offer several locker options perfect for hostel use.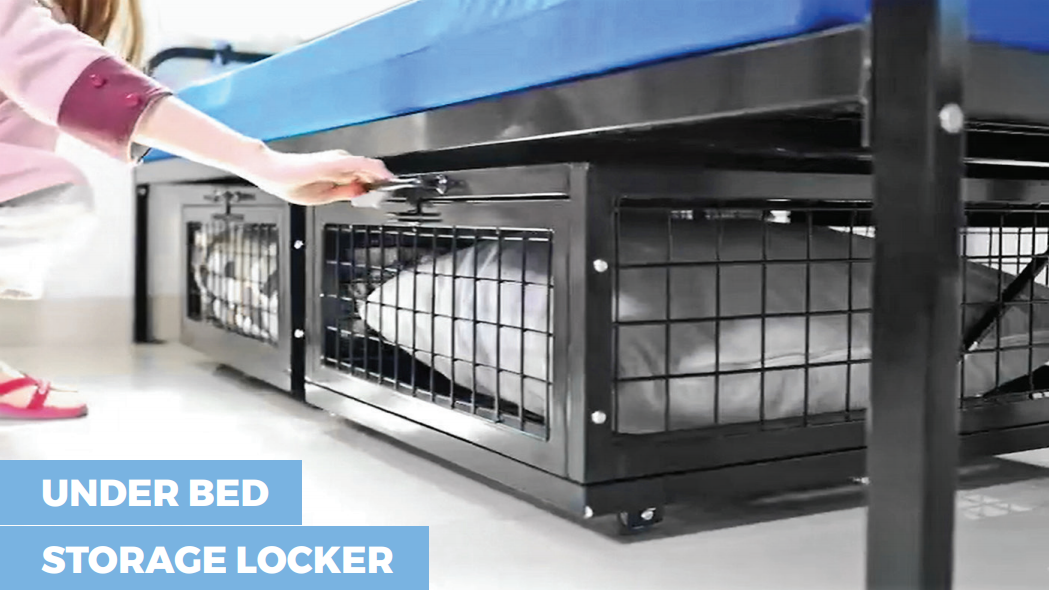 Fit two under bed storage lockers side-by-side under any ESS Bed or Bunk Bed. Between your occupant's luggage, backpack, shoes, and other personal items, their rooms can get extremely disorganized. Prevent clutter and mess with our Heavy-Duty Under Bed Storage Lockers. Our innovative, heavy-duty storage solution glides on four wheels and fits conveniently under your Bed or Bunk Bed. Benefit from two pneumatic arms for ease of opening and closing, with tough 1" square tubing and .125" mesh. As its name suggests, the L1 Under Bed Storage Locker uses a padlock (not supplied) to lock away personal items.
Bunk Bed Utility Cabinet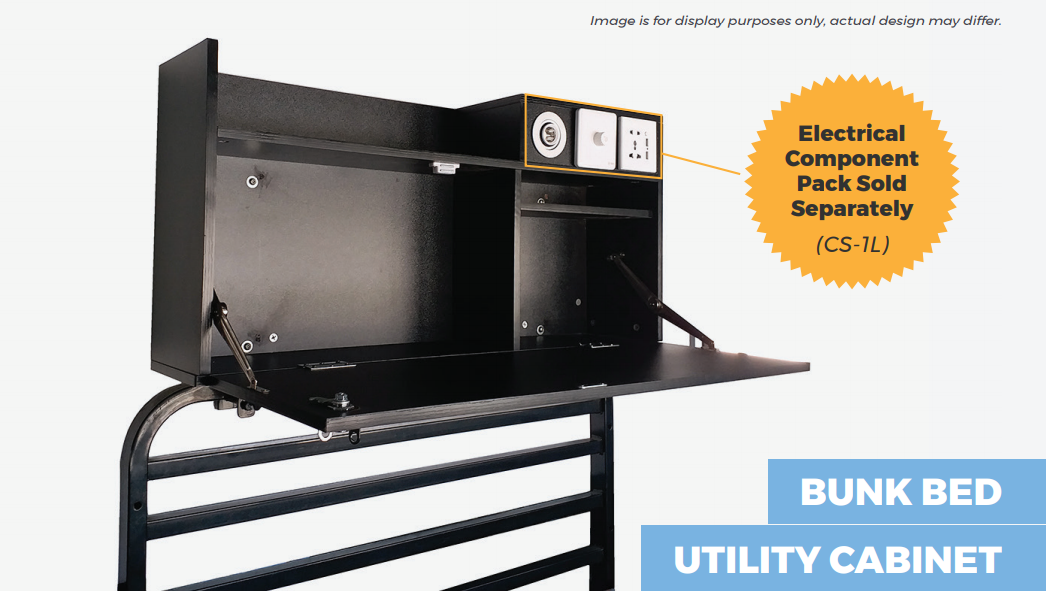 No longer worry about climbing down from the Top-Bunk to access your personal items, or computer. Made from tough steel pillar supports and laminated MDF, this practical solution for Bunk Beds is a sure winner! The ESS Bunk Bed Utility Cabinet is easy to assembly, and comes in beautiful black, white, or wood-grain.
Steel Locker Nests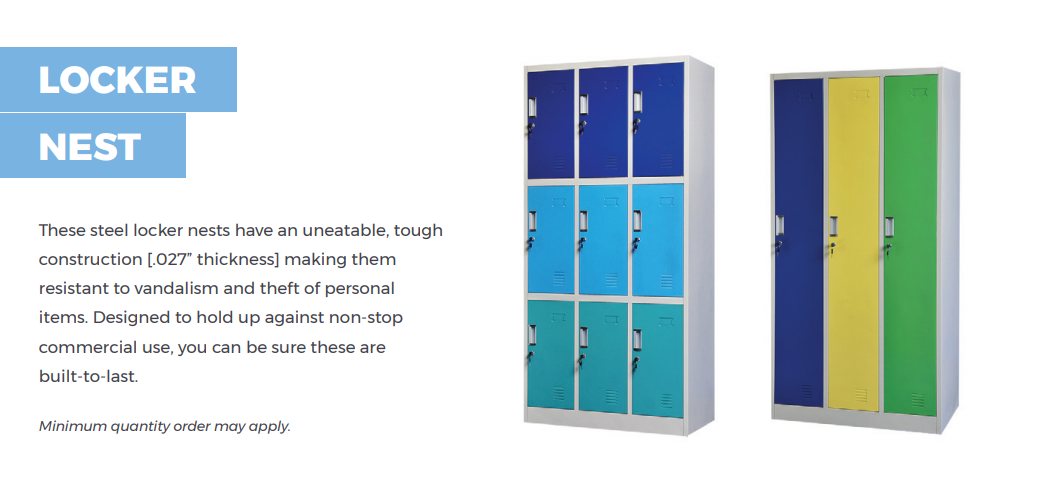 These steel locker nests have an unbeatable, tough construction [.027" thickness] making them resistant to vandalism and theft of personal items. Designed to hold up against non-stop commercial use, you can be sure these are built-to-last.
Interested in lockers solutions for your hostel? Contact ESS today to learn more about your available options and pricing.
---
ESS Universal manufactures and supplies high-quality, cost-effective commercial grade furniture products. View our entire line of furniture products including our popular waterproof foam mattress for institutional use, single metal bed frames, single over single bunk beds, single over double bunk beds, and triple bunk beds. Download our catalog for detailed information on our complete product line.