Whether you're outfitting college dorms, a summer camp, military barracks, or anything in between, bunk beds are an exceptional way to save space while ensuring a good night's sleep for everyone. Additionally, bunk beds add a unique look to any space, livening up the room with aesthetic flair and providing the extra space for personalized decoration and other useful furniture pieces.
When it comes to bunk beds, one of the most popular choices for rooming of all kinds is our Dallas single over double bunk bed. This industrial twin over full bunk bed can serve a wide variety of purposes, both commercial and residential.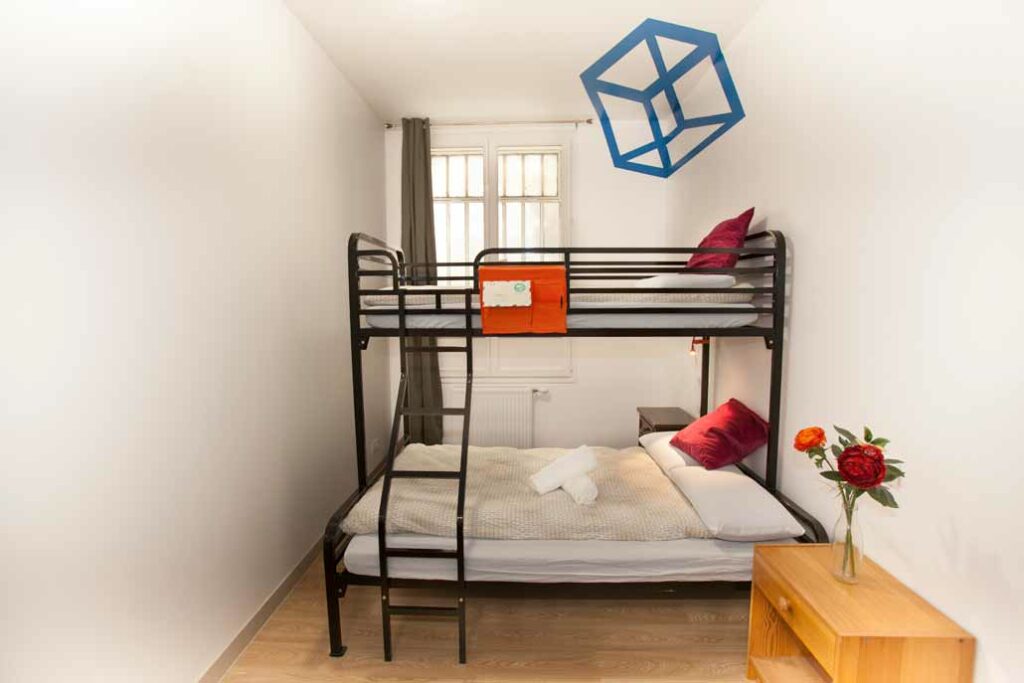 Industrial Twin Over Full Bunk Bed vs. Single Over Double Bunk Bed
You may be wondering, what's the difference between an industrial bunk bed twin over full and a single over double? Truthfully, the two are identical; just a variance in terminology. Both are designed to sleep a single person on top with the option of one or two people on the bottom—perfect for families, kids, and many other sleeping arrangements.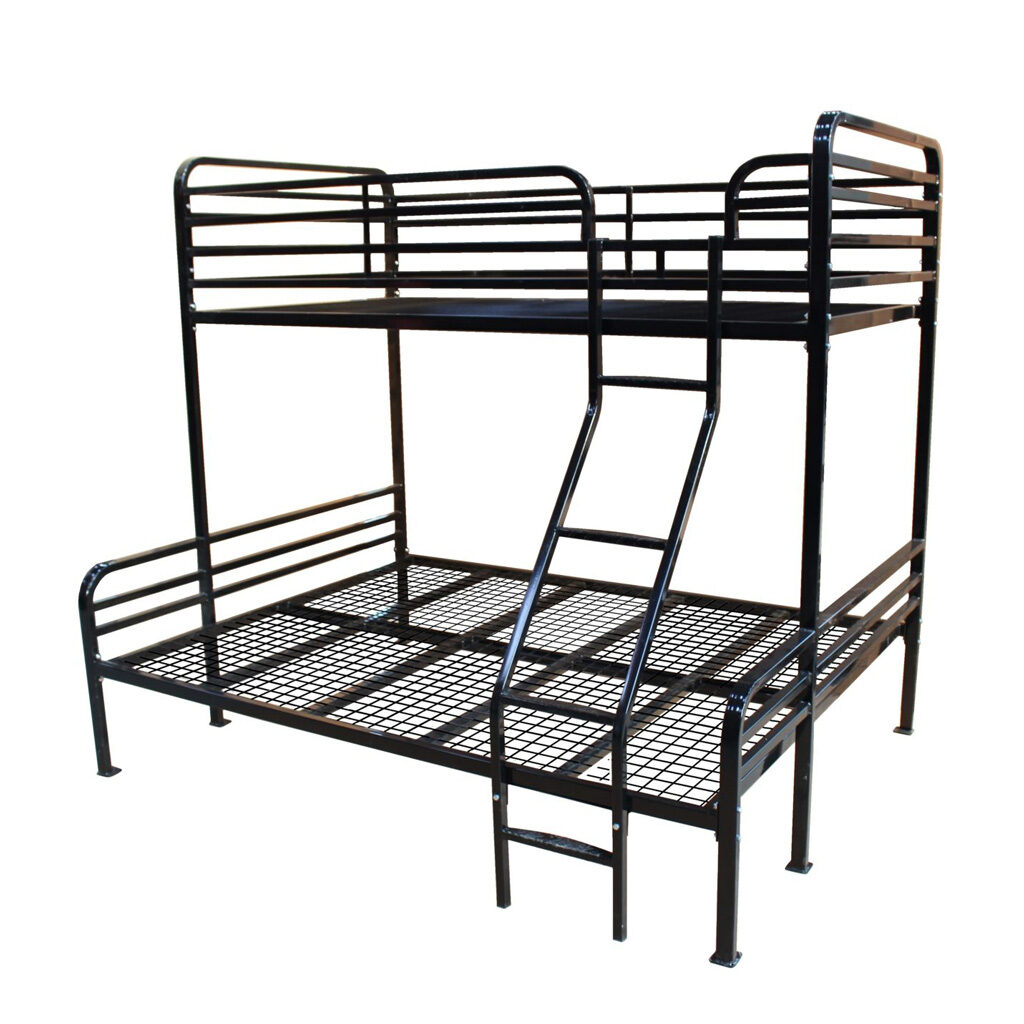 Why Choose ESS' Dallas Single Over Double?
When it comes to choosing the industrial bunk beds for your facility, you'll want a product that delivers on multiple levels. The Dallas single over double bunk bed features multiple amazing perks, including:
Unmatched sturdiness and durability. Bunk beds are designed to sleep occupants vertically; therefore, sturdiness is of the utmost importance in order to keep the residents of your facility safe at all times. The Dallas single over double bunk bed is built with industrial-grade metal, providing a comfortable night's sleep while ensuring maximum security as well as longevity for years of use. The design also includes wire mesh paneling on each bunk, which prevents bending and squeaking on both levels. The bunk bed has six legs instead of four to guarantee sturdiness, and both the top and bottom platforms are able to withstand weights of up to 500 pounds. Dallas single over double bunk beds fully meet UK entrapment hazard standards, so you'll know that your residents are safe from structural risk.
Safety from pests and water damage. In addition to providing comfort, safety, and convenience to the residents of your facility, the Dallas single over double bunk bed is designed to resist multiple types of water damage and insect infestation. With frames made of metal tubing that is firmly welded on each side, the structure of the bed is able to remain free from both water and insect intrusion, including bed bugs, mildew, mold, and more. When outfitted with waterproof mattresses, this twin over full bunk bed is essentially impervious to pesky insects and water damage. A waterproof mattress with semi-firm, high-density foam is hypoallergenic, easy to clean, and keeps sleepers effortlessly cool and comfortable.
Family-friendly arrangements. Though the twin over full bunk bed design works for a variety of different sleeping arrangements, it works especially well for family sleeping arrangements. It allows up to two individuals on the bottom bunk and one or two children on the top bunk, sleeping both parents and children comfortably and safely.

---
ESS Universal manufactures and supplies high-quality, cost-effective commercial grade beds, mattresses, and furniture to camps, hostels, shelters, dorms and more. View our entire line of furniture products including our popular waterproof foam mattress for institutional use, single metal bed frames, single over single bunk beds, single over double bunk beds, and triple bunk beds. Download our catalog for detailed information on our complete product line.