Everyone everywhere—regardless of their living situation—deserves to get their rest on a clean, comfortable mattress. That being the case, even homeless shelters must choose the right mattress. For these types of facilities, waterproof and bed-bug-resistant mattresses are the best option. These mattresses offer several benefits, but most importantly, they can help a person receive a good night's sleep, making a world of difference.
Mattresses for Homeless Shelters
For homeless shelters, mattresses are very essential equipment. They give their guests a place to rest and relax. However, the wrong kind of mattress can expose guests and shelter volunteers to unsafe and unclean conditions. For that reason, choosing mattresses for homeless shelters that are easy to clean and maintain while offering the necessary comfort for guests is a must.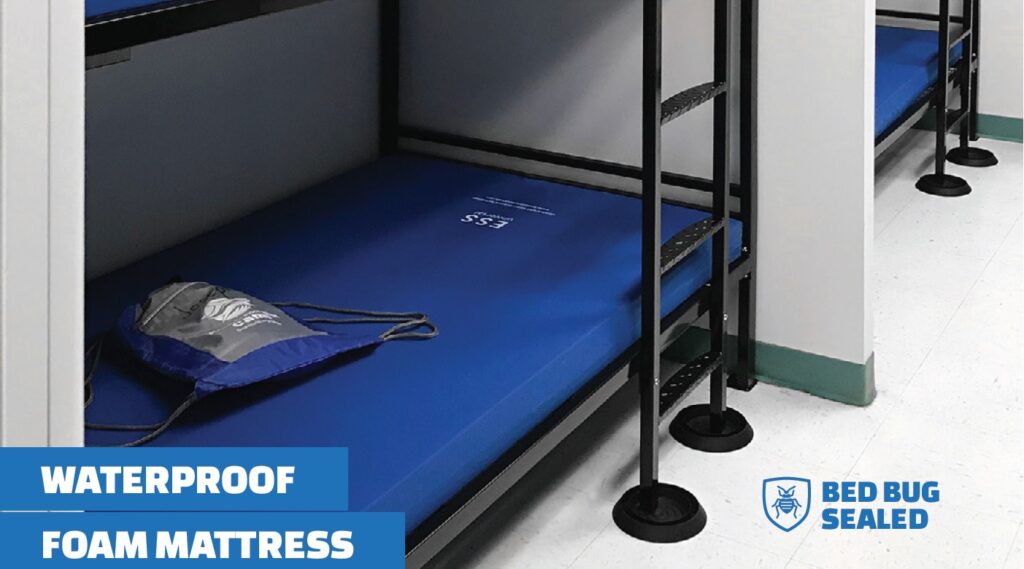 Benefits of a Waterproof & Bed Bug Resistant Mattress
Waterproof, bed bug resistant mattresses from ESS Universal offer a variety of benefits. The advantages include:
Easy to Clean and Maintain
A waterproof mattress is sealed, so no beverages, food, or other item spilled on the mattress will seep through the surface and cause any damage to the foam inside. This seal helps keep the mattresses clean on the inside and makes them easy to disinfect the outside. Unlike other mattresses, a waterproof mattress can be disinfected after every use, rendering them easy to maintain and keep clean for anyone using them.
No Allergens or Infestations
Another benefit from the seal on this kind of mattress is its resistance to allergens and bed bugs. Since the seal blocks and preserves the inner foam, allergens like dust, dander, mold, and dust mites cannot stick around and annoy or harm sleepers. The same goes for bed bugs or other bugs that cannot penetrate the seal and create an infestation. Because of this extra seal and protection, shelter guests can rest without worry.
Comfy, Quiet, and Cool
Spring mattresses often lose their bounce and comfort in about five years. On the other hand, foam mattresses can last anywhere from 7 to 10 years with proper care. Maintenance and upkeep of these mattresses help them to stay comfier and cooler for longer. Plus, foam mattresses will never make any squeaking noises like a spring mattress.
With an easy-to-clean, sealed foam mattress, shelter volunteers and guests alike can enjoy the benefits of a good night's sleep without the worries of potential exposure to unwanted agents like allergens or bed bugs.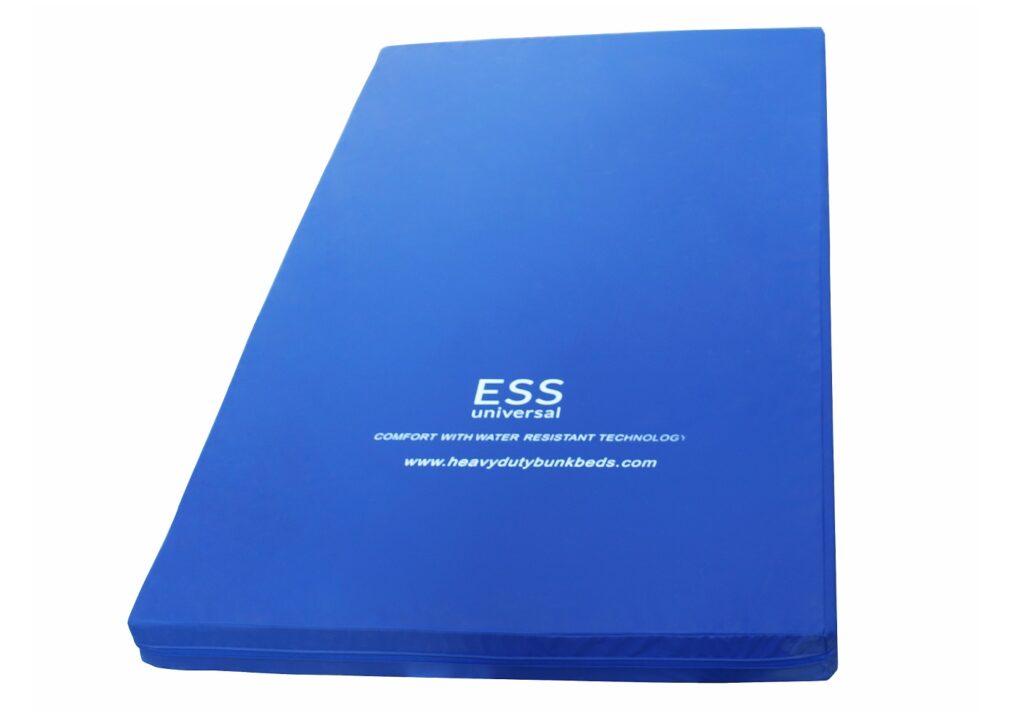 Mattresses for All
Swapping out old, unclean mattresses for new ones can be an expensive hassle. Investing in waterproof and bed-ug-resistant mattresses is a cost-effective solution for homeless shelters. It keeps the entire shelter safe and secure from anything that might make its way into traditional mattresses, like bed bugs, allergens, and liquids.
Keeping a homeless shelter safe for all—from the guests to the volunteers—is one of the most significant responsibilities for a shelter. Comfortable, quality, sealed mattresses for homeless shelters, such as ESS' waterproof and bed bug resistant mattresses, are a step in the right direction.

ESS Universal manufactures and supplies high-quality, cost-effective commercial grade beds, mattresses, and furniture to camps, hostels, shelters, dorms and more. View our entire line of furniture products including our popular waterproof foam mattress for institutional use, single metal bed frames, single over single bunk beds, single over double bunk beds, and triple bunk beds. Download our catalog for detailed information on our complete product line.